Lakeside Treasures
on Ocean Navigator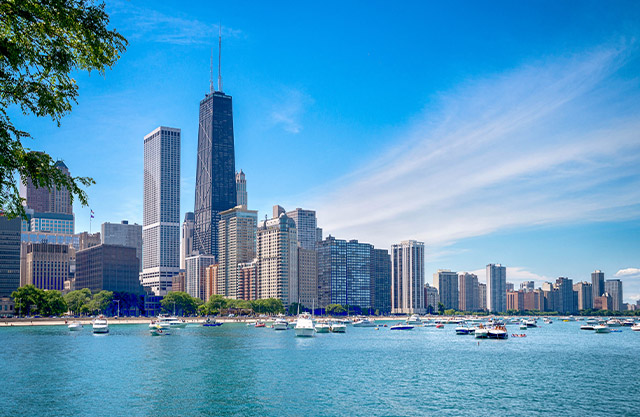 Urban allure launches this remarkable voyage, fusing with mystic Michigan hideaways. Join us on this true Lake Superior showcase to discover its hidden treasures. The down-home charm remains authentic and precious in bewitching stops such as Duluth, Thunder Bay and Marquette. This is a journey for dreamers and discoverers alike.
About American Queen Voyages

The mighty rivers of the United States of America once served as the great highways of early exploration and inspired dreams of discovery. Today, American Queen Voyages re-creates the same sense of wonder, excitement and inspirations with all the convenience and comfort of modern luxury aboard the most elegant riverboats in the world, the
American Queen,® American Empress,® American Duchess™
and
American Countess™
. Traveling in the wake of legends, guests are transported to an era
...
| Day | Port | Arrive | Depart |
| --- | --- | --- | --- |
| 1 | Hotel Stay in Chicago, IL | | |
| 2 | Embark in Chicago, IL | | |
| 3 | At Sea | | |
| 4 | Mackinac Island, MI | | |
| 5 | At Sea | | |
| 6 | Marquette, MI | | |
| 7 | Houghton, MI | | |
| 8 | Duluth, MN | | |
| 9 | Thunder Bay, ON | | |
| 10 | At Sea | | |
| 11 | Sault Ste. Marie, MI | | |
| 12 | At Sea | | |
| 13 | Green Bay, WI | | |
| 14 | Green Bay, WI | | |
| 15 | Muskegon, MI | | |
| 16 | Chicago, IL | | |